Our Coaches
More than anything else, our coaches act as ambition role models. Their passion is infectious—and we love when that enthusiasm spreads to our students.
Whether an emerging author, a professional opera singer, or a social justice advocate, each coach is a seasoned expert in his or her areas of instruction. Together, they hail from the best universities in the world, have scored in the 99th percentile on standardized tests, and possess as many as nineteen years experience in test prep.
Hafeez Lakhani, Founder and President
Yale University, B.A. Mathematics and Economics
Perfect score on SAT and ACT

A former non-profit field worker in India and a commodities trader on Wall Street, Hafeez has a natural ability to see potential and opportunity. For him, reaching that potential is simply a matter of structure, dedication and character.
Now a nineteen year veteran in test prep, Hafeez has mastered an approach to teaching where he infuses instruction with powerful elements of motivation. His passion for coaching manifests in its mastery—having honed the Lakhani Coaching method to serve a growing population of high achievers.
Yale University, B.A. Anthropology
99th Percentile in ACT and SAT
Liz finds beauty in the art of language. Her passion for communication and language arts drives her to find poetry in editing and art in teaching. Over the last decade, including while an undergraduate at Yale, Liz has instructed over 60 students in subjects from SAT prep to ESL. A dedicated writer and editor, her most recent byline is editor of a book that explores the plight of new immigrants to Catalonia. Her love of language also finds voice on the stage where she performs as a professional opera singer.

Stanford University Law School
Yale University, B.A. Political Science
99th Percentile in SAT & LSAT
After graduating from a high school deemed, "the drop out factory," Shagran Hassan was committed to reforming how students learn. Shag has contributed to schools as a teacher, curriculum designer, and administrator, and eventually served as a Managing Director with Teach For America. He then moved to a Silicon Valley education startup, Raise.me, helping universities re-configure the way scholarship money is awarded. He runs an "Alternative Spring Break" for college students to perform social impact work, and contributes to a summer program in Kenya where 60 students from 25 countries—including students from such ravaged places as Syria, Iran, and Afghanistan—perform social impact work together.
Columbia University, M.S. Learning Analytics (2019)
Dartmouth College, B.A. Political Sociology
99th Percentile in ACT and SAT
Taha is fascinated by how people learn. An experienced teacher, curriculum designer, and former Assistant Principal at the renown Democracy Prep Charter Schools in Harlem, Taha is passionate about helping students realize their academic dreams.
Taha takes great pride in the stellar academic achievements he's coached, alongside remarkable college acceptances. As a mentor, he aspires to light a fire of inspiration in every student. Taha firmly believes that with the right instruction, and the right work ethic, anyone can master anything.
Currently, Taha is pursuing his Masters in Learning Analytics—melding his interests in education, data science, technology, and cognitive science to inform personalized instruction and optimize student engagement.
New York University, Ph.D. Political Science (2021)
Johns Hopkins University, M.A. International Relations and Economics, with Honors
New York University, B.A. Philosophy, Cum Laude
99th Percentile in SAT & ACT
One of William's most earnest passions is his interest in China. While a philosophy major at NYU, he studied abroad in Shanghai and became fascinated. He began to study Mandarin intensively, and after graduating moved to China to work at NYU Shanghai. Since receiving his Master's from the Johns Hopkins School of Advanced International Studies, Will has brought his passion for the language and culture to his work in derivatives sales at Morgan Stanley, Hong Kong and as a research assistant at the Federal Reserve in Washington, D.C.


University of Texas, Austin, Ph.D Sociology
George Washington University, M.A. Middle East Studies
University of California, Santa Cruz, B.A. History
Maro Youssef has instructed over 100 students in Arabic, government, history, women's studies, and international affairs. As a U.S. history major and Arabic and French speaker, she was awarded The Thomas R. Pickering Fellowship from The U.S. Department of State, which put her on the political diplomatic track as a sophomore in college. She moved to Washington D.C. where she pursued her Master's in Middle East Studies from The George Washington University while working at The State Department as a Middle East political analyst. As a diplomat, she lived in Turkey and Tunisia where she worked on women's issues and foreign policy. Maro serves as a mentor to young women interested in learning more about entering politics and careers in government.
University of California, Berkeley, M.B.A.
University of Virginia, B.S. Commerce with a focus in Finance and Management
99th Percentile in ACT, SAT & GMAT
Through his experience as a Division 1 basketball player for the University of Virginia, Bob McCormick developed his firm belief that motivation and preparation lead to success, in sports as well as academics. Bob fully understands the importance of a coach in inspiring students to succeed—and while an undergraduate he developed his skills as a mentor by training students in athletics, coaching middle- and high-school students in a variety of academic fields and counseling them on setting strong goals. Now pursuing his MBA, Bob brings his passion of coaching together with unique insight into the testing and admissions process.


Cornell University, B.A. Computational Biology, Distinction in all subjects
UCLA-Caltech, MD/PHD (2025) - awarded the prestigious David Geffen Medical Scholarship, which includes full MD tuition and unrestricted research funds
99th Percentile in ACT & SAT
95th Percentile in MCAT
A lifelong lover of Science, Arun puts an emphasis on instilling a passion for evidence-based learning and a drive to succeed, which allows strong testing, academic, and admissions results to naturally follow.
Arun's interest in Science began in high school when he proposed a method to decrease carbon dioxide emissions from car exhaust, winning him invitations to state and international science exhibitions. By his junior year at Cornell, Arun had co-authored 2 publications. He now works at The Rockefeller University in the Maimon Lab, where he studies neural circuits underlying complex behaviors in fruit flies.


New York University, Ph.D French Philosophy (2021)
Freie Universität Berlin M.A. Comparative Literature and Philosophy
École normale supérieure M.A. Philosophy
Hartford University B.A. Romance Languages
Hartt School of Music B.M. Music Performance
Over the past decade, Caleb has drawn inspiration from teaching over 70 students in French, German, and philosophy, in addition to writing skills, standardized testing and AP Exams. As a scholar in Berlin and Paris, Caleb has worked on literature, logic, science and political philosophy. Caleb's background as a musician, both as a double bass player and composer of experimental music, has taught him the value of earnest dedication to the craft of study.
The Fletcher School of Law and Diplomacy, Tufts University, M.A.L.D. International Finance and Economic Policy
Columbia Law School, J.D.
Yale University, B.S. Mathematics,
99th Percentile in GMAT & LSAT
Richard has a passion for learning and educating. His proficiency in English, Japanese, Spanish, and Mandarin speaks to his dedication to the art of communication. A Senior Instructor at Lakhani Coaching, he began teaching and mentoring while still in high school. His coaching experience ranges from standardized tests such as the SAT and LSAT to coursework in political science and mathematics to helping students prepare personal statements for admission to post-graduate programs
Regardless of the subject, Richard's primary focus is always on the student's individual story, and on customizing instruction and advice to each student's unique strengths and improvement areas. He has a unique ability to connect that spans both the conceptual and the personal.


Tuck School of Business, Dartmouth College, M.B.A. Economic Integration
Universidad de Valencia (Spain), M.A. Economic Internationalization
University of Virginia, B.A. with Distinction, History and Spanish
99th Percentile in ACT, SAT & GMAT

Sean Graber is committed to growing emerging talent—whether through coaching or as the passionate founder of a socially good startup, Virtuali, a company that focuses on developing corporate leaders in the U.S. and abroad. His passion for leadership shows in his work experience—at an economic think tank and developer of an international leadership program in Argentina, called Go!
More than anything, Sean loves to spark his students' curiosity to help them realize their full potential. Over the years Sean has learned that the key to his success as an instructor is understanding and leveraging a student's unique interests and motivations.

Brown University, M.D. (2021)
Cornell University, B.S. Nutritional Science and Food Science
94th Percentile in MCAT
Andrew has developed a passion for working with children, hoping that as a pediatrician, he will help guide young people down a path of health and subsequent success in life. A graduate of Cornell, Andrew actually prides himself an academic late bloomer, having most refined his study skills and testing success in college.
Andrew also works part-time for Smart Kids With Learning Disabilities, a non-profit that provides support to children suffering from dyslexia, ADHD, and other impairments. Boasting the ability to empathize with those who have not yet found their stride, Andrew loves to motivate his students through anecdotes of his own path to cultivate self-confidence and, in turn, success.

Yale University, M.F.A. Painting/Printmaking
Maryland Institute College of Art, B.F.A. General Fine Arts
Featured in The New York Times, Artforum, The Wall Street Journal
Ted's approach to working with artists is guided by love for craft and a genuine curiosity about expression as well as how art comes into being. He believes that artists who are developing their technical skills are also building their own unique material and verbal language that will ultimately define how they contribute to the culture at large.
He has taught and critiqued at elite art colleges including the Rhode Island School of Design, Yale School of Art, Parsons School of Design, Rutgers Mason Gross School of the Arts, Pratt Institute, Brooklyn College, Moore College of Art, Maryland Institute College of Art, Bard High School Early College and the Massachusetts College of Art and Design. These teaching experiences have put him in direct contact with an upcoming generation of artists and designers.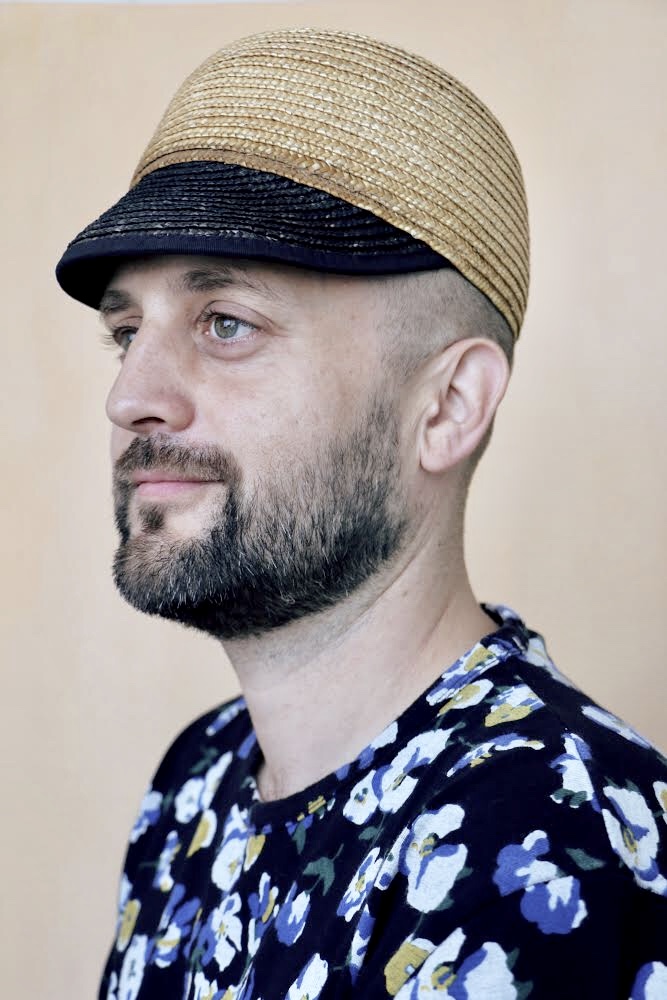 Derby University, B.A. (Hons) Fashion Studies
Basingstoke College of Technology, BTEC National Diploma in Fashion & Textiles
Eastleigh College, GNVQ Art and Design Pass
Christopher Kelly is a mentor and educator working with some of the most prestigious design schools in the world. He has taught students of all ages from high school to higher education, focusing especially on helping to extract each student's instinctive talents.
Christopher teaches at Central Saint Martin's in London alongside his fashion design career. His experience in fashion, art direction, set design and prop making gives him a true understanding of the design process from concept to construction. Christopher's work is sold internationally, most prominently in London, Japan and China.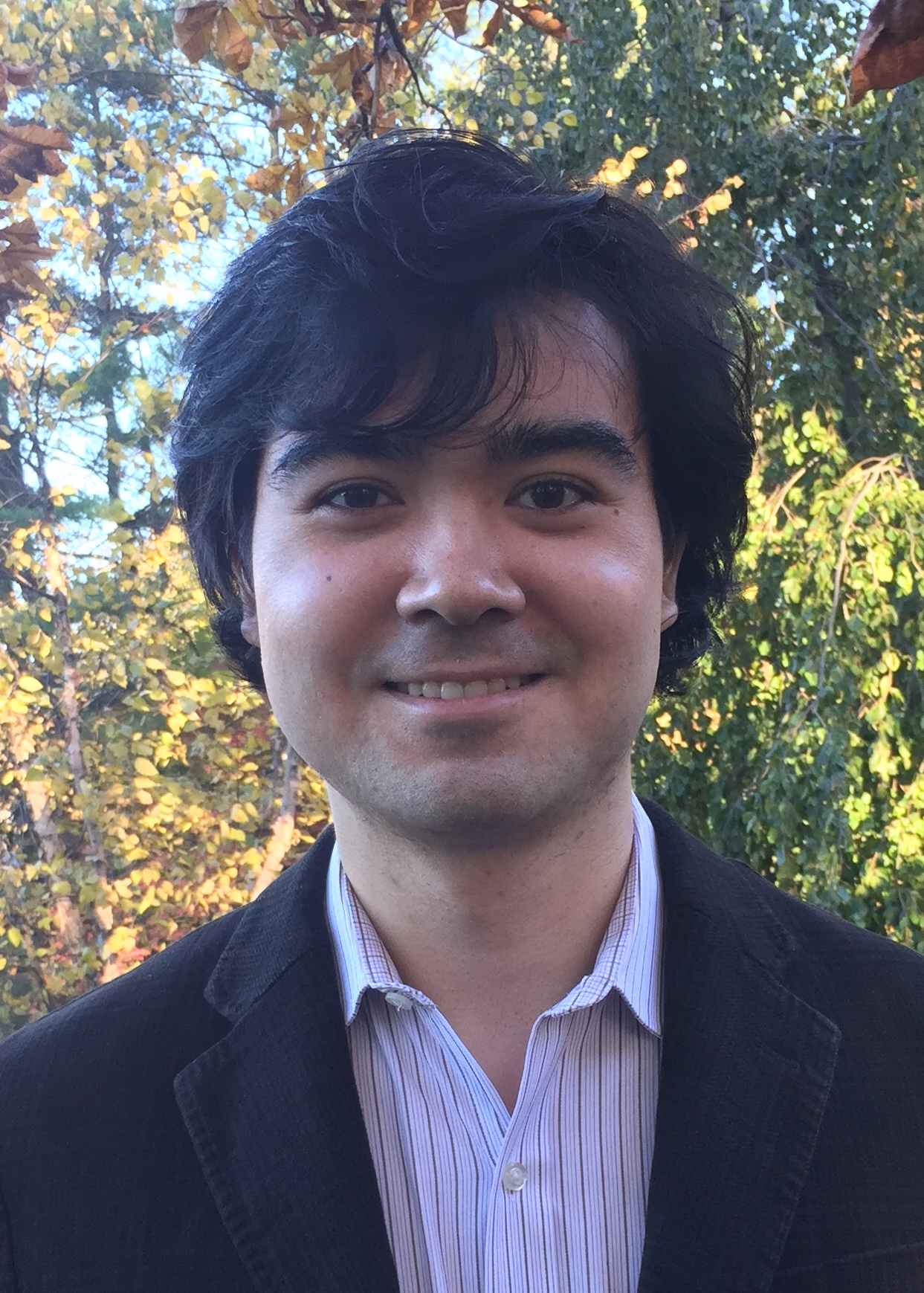 Columbia University, B.A. Philosophy (John Jay Scholar)
SAT and ACT: 99th percentile
Michael's life-long passion is literature. Even before college, Michael devoured Shakespeare, Austen, Nabokov, Kawabata, and many others. This love of literature naturally progressed to the pursuit of philosophy while pursuing an undergraduate degree at Columbia University. Michael has always sought to learn other languages, studying Japanese and Chinese while at Columbia, to add to his Spanish studies. He also pursued Java computer programming, studied specialized STEM topics like Oceanography, and contributed to the Columbia Daily Spectator as an author and editor.
Michael has always enjoyed helping students with their SATs and schoolwork. He also enjoys volunteering with special needs students at Cerebral Palsy of North Jersey. Michael's philosophy background has enabled him to see his students as unique thinkers with whom he is in inspiring dialogue, whether they are wrestling with a difficult literary passage or a complex algebraic equation.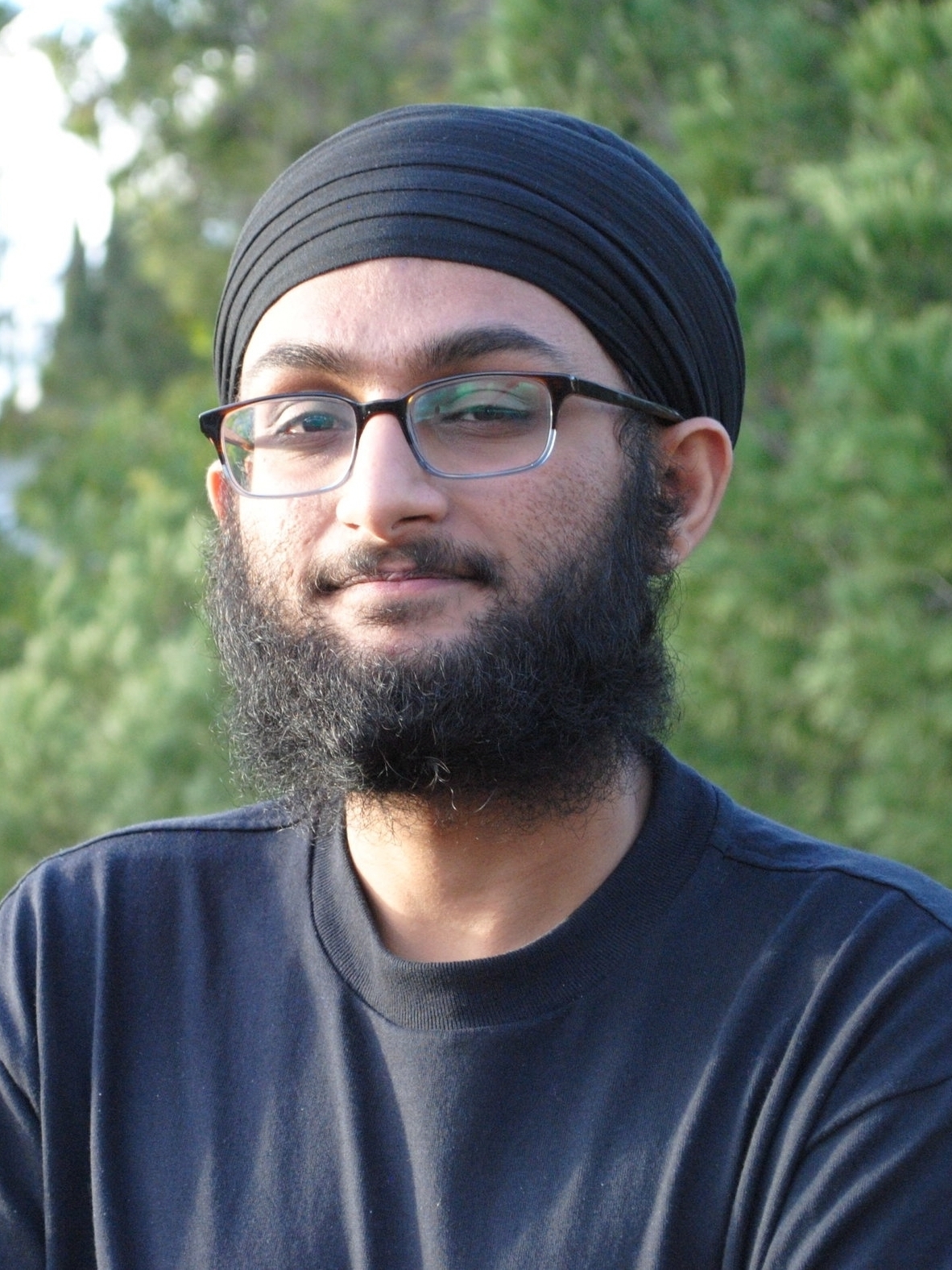 New York University, Courant Institute
M.S. Computer Science (2019)
Tufts University, B.S. Computer Science, cum laude
99th Percentile in ACT & SAT
A natural teacher and mentor, Kabir has enjoyed working extensively with students of all types over the last seven years. While in High School, Kabir advised struggling students, some with learning disabilities, to help them gain a passion for mathematics. During his time at Tufts University, Kabir was hired in his sophomore year to be a Teaching Assistant for courses including Machine Structure + Assembly-Level Languages, Graphics, and Internet- Scale Distributed Systems. He has experience working in a variety of languages such as Java, C/C++, and Python, alongside work at MIT Lincoln Laboratory and Qualcomm. Currently a Master's student at NYU, Kabir is studying how to apply Machine Learning and Data Science to the Medical and Healthcare fields.